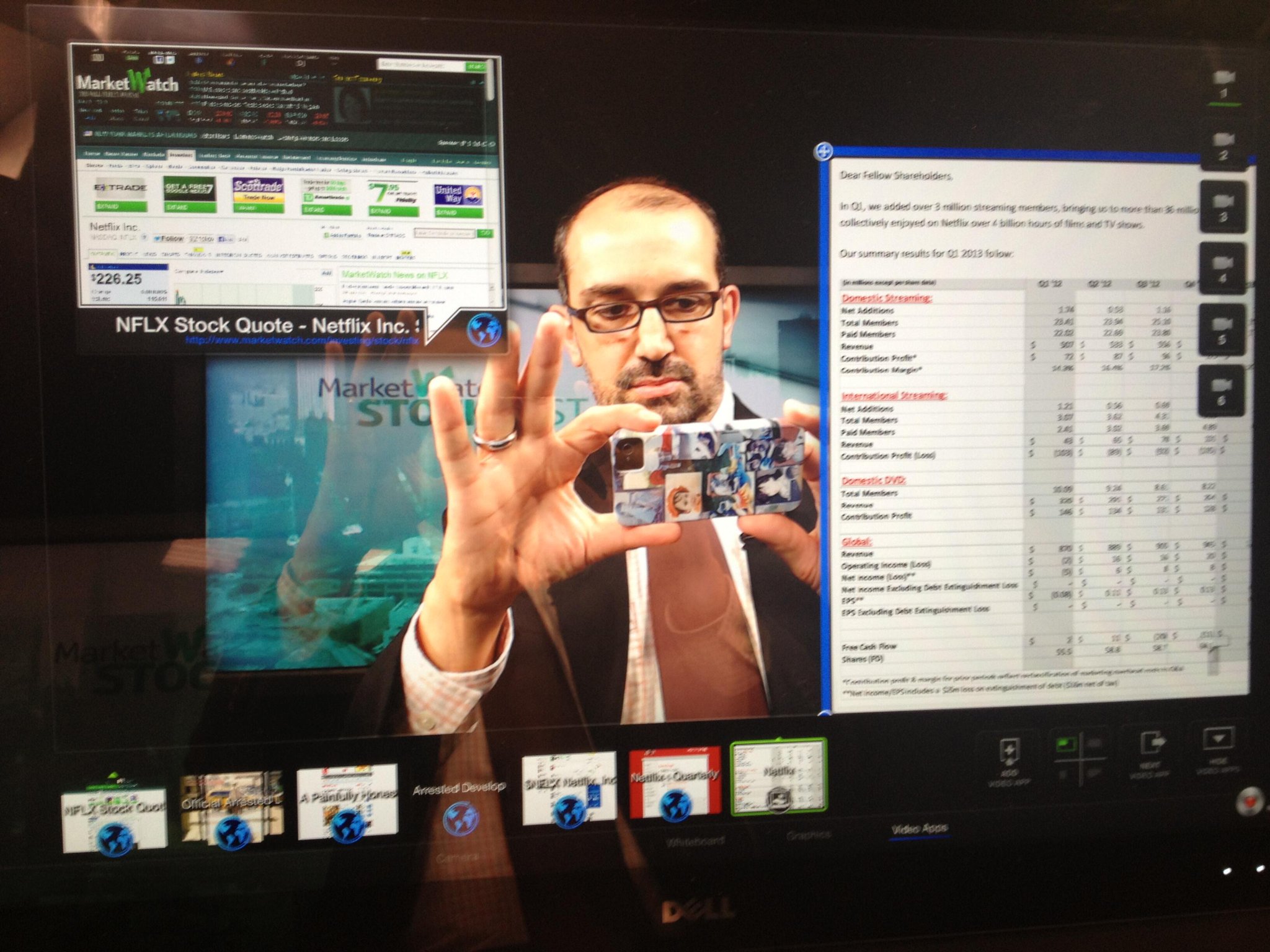 I've started experimenting with Touchcast, a new software tool that allows you to do some really fascinating things with interactive video. It allows individuals to create some pretty professional looking videos, but what's really ingenious about is that all of the graphics that you bring into the video, pictures, charts, web pages, anything, are all interactive.The viewer can touch or click on them, and be pulled into that graphic.
It really is an amazing little program. They have a free version for iPad, and now a desktop version, too. The first time I saw it was back in May, when we made a pilot in the WSJLive studio with a more advanced rig, a touchscreen desktop computer. As cool as it is to watch, I think it's even more impressive to see it on the other side. At the time, I compared it to, as an anchor of a show, going from driving a Malibu to driving a Maserati. The picture above I took is actually the monitor, with my own reflection in it.
To get the full flavor of it, you'll have to watch the video on Touchcast's site.
Here's the link to my channel
. This is the first one I produced on my own. It's a goofy little thing about all the other people I found on through the web named Paul Vigna; you can get an idea of how powerful this technology can be.
Hopefully, I'll do more and better ones as I get more used to the technology.